Nurses and Pharmacists: A Team-based Approach
by Neil Ratcliff, PharmD, CPHIMS | Director of Pharmacy Support Services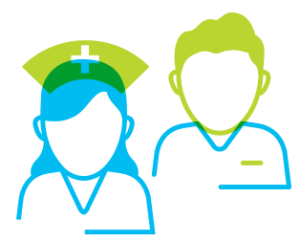 Medication management is the primary responsibility of hospital pharmacists, but nursing also plays an essential role, thus establishing a critical partnership. Numerous studies have shown how nurse-pharmacist collaboration can improve medication reconciliation and improve patients' recovery.
We know from hands-on experience how critical – and rewarding – this partnership is. Our PipelineRx pharmacists assist nurses with many patient care related issues every day, such as drug information questions, compatibility issues, dilution calculations, patient appropriate drug therapy dosing – just to list a few.
In doing so, we spend more time with nurses on a day-to-day basis than any other constituent and are always striving to serve as an extension of your onsite team.
To that end, we have created a support system to work with nurses to provide a seamless service.
Here are some helpful notes and tips to share with your nurses for working with your PipelineRx team:
1. All medication orders, CPOE and verbal, are processed following your hospital policies and procedures. Orders requiring follow-up by Pharmacy will be communicated on the PipelineRx End-of-Shift Report.
2. Phone calls are answered by your designated telepharmacy support specialist (TSS) and triaged to the team pharmacist. If prompted, leave a voicemail with the following information so the pharmacist can most efficiently address your concern:
Your name
Call back number
Patient you are calling about
3. Call to notify our staff if you need an order processed STAT.
4. Nursing Staff will determine, jointly with the pharmacist, whether any contact should be escalated directly to a prescriber. Pharmacy will coordinate with Nursing Leadership on the items for which they should be notified directly.
We value our partnership with nurses and welcome suggestions for new ways to collaborate.
Also read: How Telepharmacy Improves Patient Care — Perspectives for Nurse Leaders
Neil Ratcliff, PharmD, CPHIMS has been instrumental to PipelineRx for over seven years and currently serves as the Director of Pharmacy Support Services. A self-described healthcare informatics enthusiast, he oversees Implementation, Training and the Telepharmacy Support Specialist teams.